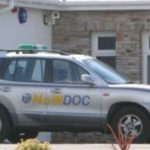 The NowDOC service has withdrawn controversial new operating procedures which would have seen doctors only attending emergencies when called by the ambulance service and not the public.
In a statement today, the HSE says NowDOC and the National Ambulance service are currently agreeing future arrangements for contact between the services, and in the meantime, services remain as normal at present.
Deputy Pearse Doherty has criticised the statement, saying that it gave the impression that nothing had changed.
However, following a conversation this morning with the HSE's senior manager in the region, he said its been confirmed that changes introduced on Monday have been withdrawn……….

The circular which has now been withdrawn –
Podcast: Play in new window | Download