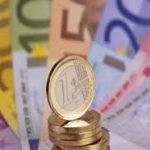 Disposal household income per person in Donegal was more than 3,000 euro less than the national average in 2010.
CSO figures published today show that once again Donegal has the lowest disposal income in the country at 16,106 euro per person, more than a thousand euro less than the next lowest, County Kerry.
That figure compares to a BMW regional average of 17,719, and is 83% of the national average of 19,318.
Figures also show that disposal incomes are falling, with the Donegal figure from 2010 more than 800 euro less than the figure for 2009, and more than 1,700 euro down on the high point of 2008.
Depravation and poverty are also on the rise across the state, with the numbers experiencing deprivation in 2011 rising from 22.6% in 2010 to 24.5%
The consistent poverty rate in 2011 was 6.9 percent, rising to 8.3% in the BMW counties.