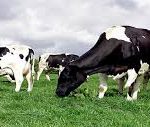 A meeting takes place tonight in Letterkenny hosted by a group of farmers unhappy with the IFA's stance on the new CAP deal which they says will be detrimental to small farmers.
They group want changes to pillar two of the CAP programme which deals with disadvantaged and rural areas as many farmers will not be able to apply for payments.
Buncrana farmer Henry O'Donnell says many in the industry to not fully understand the impact the deal will have if adopted as is………….

Podcast: Play in new window | Download