Donegal County Council has passed its budget for 2015 after a 10 hour meeting characterised by a series of adjournments to allow for meetings between members and senior management. In the end, the budget passed by 31 votes to one, with only Independent Cllr Dessie Shiels voting against.
Proposing the budget, Fianna Fail whip Cllr Ciaran Brogan said the meeting was one of the constructive budget meetings he has attended. He also called on Environment Minister Alan Kelly to meet a cross party delegation to address what he said are funding shortfalls which have emerged during the budget process……….


Fine Gael Cllr John Ryan seconded the motion, echoing the call for a meeting with the Environment Minister.
He welcomed the freezing of rates and the introduction of a small business grant scheme which is included in the budget.
He said the cooperation of the business community has been vital for Donegal County Council, and that needs to be reciprocated as the economic situation improves………….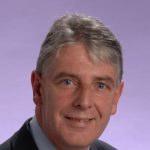 Sinn Fein Cllr Mick Quinn said this budget has some negatives, and it demands a leap of faith. However, he said, Sinn Fein are optimistic of progress.
He said their support for the budget is based on commitments from management, and Sinn Fein will be closely watching to see that those commitments are honoured …………

Podcast: Play in new window | Download