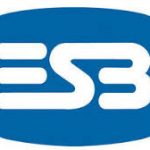 The ESB is playing down fears about a batch of defective poles which have reportedly led to a ban on staff climbing them.
The issue was raised this week by Donegal councillor Seamus O'Domhnaill, who says he believes the company purchased poles between 1996 and 2008 which are defective, and may be susceptible to rotting underground.
In a statement to Highl;and Radio today, ESB Newtorks says that currently there is no increased risk to the general public, and control measures are necessary for ESB staff who climb wood pole structures every day.
The statement notes that pole failures do happen, and ESB Networks manage this risk by implementing periodic hazard inspections and maintenance patrols. These programmes are fully in line with international best practice.
On today's Shaun Doherty Show, North West Divisional Manager John Touhy said there is no increased risk posed by storms…………..

Podcast: Play in new window | Download