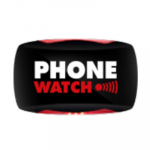 The monitored security company PhoneWatch has opened an office in Letterkenny, with up to new 20 jobs expected as a result.
The company says additional jobs will be created in the future as PhoneWatch grows its business in Donegal and the surrounding counties.
Alen Tully, Sales Director of PhoneWatch says staff are currently being recruited, and it is their experience that the best people to drive growth are people from the local area……..