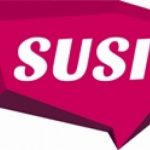 Students in Donegal and other border counties are more likely to get college grants than those in Dublin and its commuter belt.
Third level pupils from farming backgrounds also fare better, according to figures from SUSI, the awarding authority for new student grant applications.
68 percent of students from Cavan, 67 percent from Monaghan and 66 percent in Donegal qualified for grants in the 2013/2014 academic year, while the figure is 63 percent in Carlow, Limerick and Longford.
While in Dublin, 44 percent of CAO grant applications were successful, with 47 percent in Kildare and just under 48 percent in Meath.
The Irish Times reports that there were more than 68 thousand new applications for grants through Student Universal Support Ireland and almost 40 thousand were successful.