It's emerged that Donegal will have the third highest number of septic tank inspections from this summer.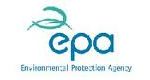 The Environmental Protection Agency says tanks in Donegal, Galway, Cork and Kerry will be prioritised because groundwater in those counties is most at risk of pollution.
The EPA says 30 local authority inspectors will examine 1,000 tanks across the country every year.
99 inspections will take place in Cork, 98 in Galway and 80 in Donegal.
Homeowners will be given 10 days' notice and tanks will be checked to see if they are working properly.
Leo Sweeney of the EPA has been explaining why Donegal is being prioritised……….

Podcast: Play in new window | Download