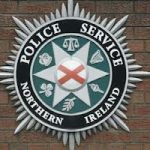 Police in Derry are appealing for information following an assault and car hijacking in the Waterside area on Saturday last, 17th February.
At around 8 o'clock last Saturday morning, a 47 year old woman parked her car in the Fountain Hill area of Derry. As she got out, a man approached her and threatened her with a knife. She was assaulted and fell to the ground. The male stole her handbag and made off in her car, a grey coloured Volkswagen Bora car.
The stolen vehicle was then seen driving recklessly in the direction of Strabane and onwards to Omagh. The car was later found crashed on the Beltany Road, Omagh at around 10.30am.
Police are appealing for witnesses and are asking anyone who may have seen the car between 8am and 10.30am on Saturday last to contact them.