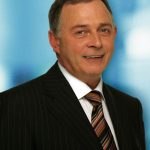 Ardara has the worst footpaths in Donegal.
Thats according to Donegal County Cllr Terence Slowey who has called on the Council to carry out repair works in the town.
He says the footpaths in the town have deteriorated so bad that they are in a dangerous condition.
And the Independent Cllr says that a number of people have been injured as a result of tripping on the footpaths in the town and he says that they are so bad, people cannot even push buggies on them….

Podcast: Play in new window | Download