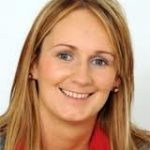 Donegal County Council have condemned the recent decision to cut the number of beds in St Joseph's Community Hospital in Stranorlar.
It was revealed last month that the HSE are planning to reduce the number of beds in St Joseph's.
The proposal will reduce the current number of beds in the hospital from 75 to 60, and they have cited the moratorium on staff recruitment as the main factor for the decision, this is despite the number of admissions to the hospital increasing by over 20% over the past two years.
Cllr Cora Harvey has called on the Government to end the staff moratorium on staff recruitment…..

Podcast: Play in new window | Download