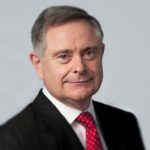 The Minister for Public Expenditure and reform has re-stated the government's commitment to making savings of 300 million euro in the public sector wage bill this year.
Brendan Howlin made his comments in the Dail last night after asking the CEO of the Labour Relations Commission to make contact with unions to see if the Croke Park 2 deal can be revived.
He said the government will talk to staff who are prepared to reach a realistic compromise but he warned the time for any discussions is running out.
Despite widespread rejection of the deal, Minister Howlin still believes Croke park 2 was a fair compromise:

However, Sinn Fein says the government should seek savings elsewhere and not continue with attempt to cut the public service pay bill.
The Taoiseach says he hopes to have an answer from unions within a fortnight on whether to have new talks on the issue.
But Donegal Deputy Padraig Maclochlainn says the savings required could be found elsewhere and has again called for a new tax in high earners:
Podcast: Play in new window | Download