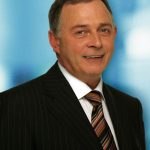 A Donegal Councillor has repeated calls for a full investigation into the collapse of a wind turbine near Ardara eight weeks ago.
The 245 foot turbine came down in high winds at Loughderryduff.
Last week, it's component parts were broken down and brought to Derry for a full investigation.
Cllr Terence Slowey says people must have a full explanation of how this happened…..

Podcast: Play in new window | Download