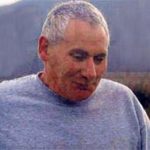 Health Minister Dr James Reilly and Justice Minister Alan Shatter are to be quizzed this week over why reports are still not ready on how paedophile Michael Ferry continued to have access to children for years after he was placed on a sex register.
The 58-year-old received an extra seven years last week to run concurrent to 14 years in jail imposed in 2011.
All the convictions are for sex offences against schoolboys and production of child pornography in the west Donegal Gaeltacht between 1984 and 2005.
TDs now want to know what happened to reports from the gardai and the HSE which are under preparation for more two years.
The reports were launched to establish why Ferry was still able to work as a school caretaker even after a 2002 conviction when he received a six-month suspended sentence and was placed on the sex
offenders' register.
Donegal TDs Pearse Doherty and Thomas Pringle said they are putting questions down in the Dail this week.
Sinn Fein's Doherty the delay was unacceptable in such a serious matter. Answers were needed as to how Ferry was able to return to work as a school caretaker.
Mr Pringle, said he had also asked questions about the Garda inquiry before.
He said he would be putting down more questions this week, including to the Health Minister, to establish what's happening the HSE report which was expected 20 months ago.
A statement from the HSE today(Sun) said its report is still not ready for publication.
A spokesperson added that the draft format was currently undergoing a verification process. The HSE was not in a position to comment further pending the outcome of that process.