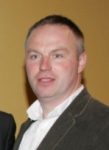 The IFA is calling on the Government to make a quick and positive decision on national co-financing for the Rural Development Programme over the next 7 years.
The association says farmers in many parts of the country, and particularly in Donegal, are very dependent on CAP Pillar II Rural Development supports such as Environmental and Disadvantaged Areas schemes. Recent cutbacks have had a severe impact on farmers and the rural economy and the ball is now firmly in the hands of the Minister for Agriculture, Simon Coveney to ensure that Rural Development schemes continue to play a vital role over the next 7 years.
PJ Mc Monagle is the IFA Chairperson in Donegal – He says at the very least, 50 -50 matched funding must be confirmed by Minister Simon Coveney………..

Podcast: Play in new window | Download