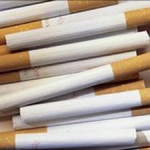 St. Luke's Hospital in Dublin has officially become a smoke-free campus.
The Health Service Executive (HSE) says all 51 of its hospitals will be smoke-free by the end of the year with just four hospitals outstanding.
Health experts say it is never too late to quit smoking.
Radiation Oncologist at St Luke's, Dr. Osama Salib says it is common sense that the hospital should be smoke-free.
"It really defeats the purpose that we treat cancer patients that got the cancer from smoking and we actually allow them to continue to smoke" he said.
"It's paramount – it will improve outcome of these patients, it will actually increase their cure rate, that they will actually be able to tolerate the treatment a lot better".
"If they continue to smoke with cancer their chances of cure could be smaller, their tolerance to treatment could be less" he added.