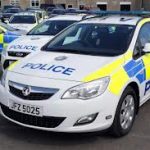 Detectives in Derry are investigating the report of an attempted hijacking in the Ballymagroarty area in the early hours of this morning.
At around 2am, a male youth threatened a female taxi driver as she drove him in her taxi from Rockmills to Carleton Court via Abercorn Road. The taxi driver was asked to wait at an address in Abercorn Road whilst the youth entered a house before proceeding on towards Carleton Court where he produced a knife and held it to the driver's neck and demanded the keys for the car.
The driver refused to hand the keys over and the youth got out and made off on foot. He was described as being around 17 years old, 5'5″ tall, of slim build with short dark hair and was wearing a dark blue hooded top.