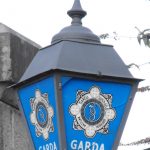 Gardai have confirmed that a man has been charged with assault and a public order offences following an incident in Convoy last night.
Gardai were called after a woman, believed to be the man's mother, sustained a knife injury to her hand. We understand the injury was slight, and did not require hospitalisation.
Gardai later arrested the man, who has since been charged and released on bail.
He is due in court at a later date.