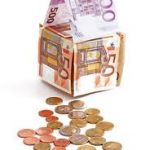 Asking prices for houses across the country are continuing to rise, but are unchanged in Donegal.
According to a latest report by MyHome-dot-ie, residential property prices across Ireland increased in the third quarter of this year.
The property website's figures for the third quarter put the average asking price of a three bedroom semi in Dublin at 263 thousand euro – that's up 8 thousand on the previous quarter.
That compares to a national average of 193-thousand euro.
In Donegal, the average price is 75,000 euro.