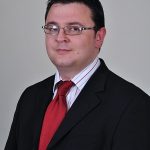 Representatives of the Parades Commission will be in Castlederg tomorrow for a number of meetings as part of their review into parading in the area.
Among the groups meeting the commission will be a deputation from Sinn Fein, led by local Cllr Ruari Mc Hugh.
He says they'll be raising the issue of the frequency of contentious loyal order parades with the commission, and outlining their concerns about how that impacts on community relations, particularly in the absense of discussion and consultation………….

Podcast: Play in new window | Download