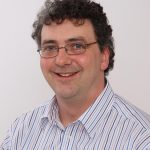 A Donegal Deputy has refuted claims from the Tanaiste that people who emigrated during the economic crisis are now returning.
Social Protection Minister Joan Burtons comments came as new figures from the Central Statistics Office – showed a further fall in the numbers on the Live Register.
The CSO says there were 370 thousand people signing on in September – a drop of four thousand seven hundred – reducing the rate of unemployment to 11 point one per cent.
But Deputy Thomas Pringle says there is no evidence of people returning to Donegal….

Podcast: Play in new window | Download