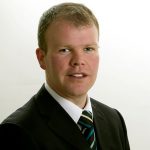 Pressure is mounting on the Sinn Fein leader to reveal if sex offenders expelled by the IRA were subsequently moved to the Republic.
Yesterday, Taoiseach Enda Kenny demanded that Gerry Adams confirm whether abusers who committed crimes in Northern Ireland were placed in safe houses in Donegal, Louth and Dublin.
It followed a meeting between Mairia Cahill and Taoiseach Enda Kenny – where Ms Cahill claimed the IRA had moved alleged sex abusers to the Republic to help them escape sanction north of the border.
Sinn Féin TD for Meath West, Peadar Toibín, says it appears there were cases where abusers were moved and that was wrong, but the context in which it happened must be remembered……..