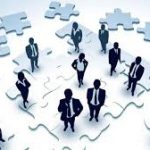 The Western Development Commission has published figures today showing that in 2013, under 15% of all employees in Donegal were in jobs assisted by IDA Ireland, Enterprise Ireland or Udaras na Gaeltachta.
Nationally there were ten counties with lower shares.
The report on Assisted Employment shows some growth between 2010 and 2013, but the number of people in assisted employment in 2013 was still more than 1,800 below the 2005 figure.
In 2013, almost 7,900 people were working in assisted jobs in county Donegal. This was just under 15% of total employment, the third lowest share in the region and below the national average.
Almost 14% of assisted jobs were temporary/part-time, second highest share among western counties, but this was down from 2005 when 21.7% of all assisted jobs in the county were temporary/part-time, double the national average in that year.
The Western Development Commission survey shows assisted employment in Donegal declined by almost 25% between its highest and lowest years, 2005 and 2010. There has been some recovery since, and between 2010 and 2013, Donegal showed growth of 4.4%.
Pauline White is a Policy Analyst with the Western Development, and she's been assessing the figures.
She says one thing which is becoming evident is the high dependence in the west and north west on foreign investment, particularly in manufacturing.
She says the government needs to look at how best to support and promote indigenous industry…….

Podcast: Play in new window | Download