On this weeks programme….
Barry has a look over this mornings papers, with the Jeremy Clarkson saga and the launch of Lucinda Creightons new party Renua taking up the majority of the front pages. The news of Tony McCoys last ride at the Cheltenham festival also dominates the papers.
He also plays new music from Mumford and Sons and Mark Ronson and Kevin Carter.
Also on the show…..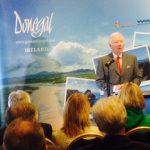 Legendery broadcaster Gay Byrne talks to Barry at the launch of the new Donegal tourism brochure and app. The launch of the new initiatives was held at Glenveigh Castle of Thursday. Barry caught up with Gay to talk about his association with Co Donegal and what he loves about the county.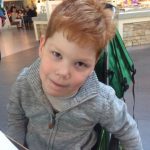 Ann Marie Doherty talks to the show about her 6-year-old son Paul. Paul has just underwent a second major life-changing operation in St Louis in the United States. Paul was born with spastic quadriplegic cerebal palsy which left him in a wheelchair. Ann Marie tells us how Paul's latest operations went, and her hopes for her son to walk.

PART 1)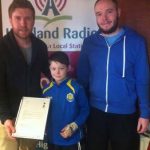 In Part 2 of the show, Barry talks to 9-year-old Harvey Nicholl from Limavady. Harvey is football mad and plays for Roe Valley Under 10s. Just over a month Harvey broke his arm playing for the U10s. A few weeks later he received a great surprise when he received a letter from the Manager of his favorite football team Spurs. Harvey and his Dad Andrew join us in studio.


Also in studio Inishowen band Elephant Bone Blues join Barry in studio to perform a track off their new EP. The band consists of Graham Maree, sisters Aoife and Laura Doherty, Gerard Doherty and Keiran O'Neill.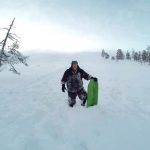 Barry also talks to Anthony Galvin, who tells us how he is looking for a unique summer job as a postman in the ANTARCTICA!!! Anthony has applied to be a postmaster at Port Lockroy on Goudier Island, a tiny spec of land off the top of the Antarctica. If he gets the job he will live in a wooden hut manned by four people, surrounded by penguins for the Summer months.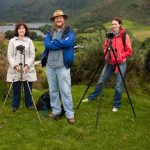 Also landscape photographer Peter Cox joins the show. The Co Cork man has spent 12 months working on a book of aerial images of the Wild Atlantic Way. He shot the footage with the use of a drone, and he started the task here in Co Donegal. The video he is shot is Atlantic Light. You can watch the spectacular video by clicking on the link below.

Atlantic Light from Peter Cox on Vimeo.

And also on the show Barry is joined by the Principal of Gortnagarn Primary School. The school, which is situated near Gortin on the outskirts of Omagh has been listed for closure by the Norths Education Minister, John O'Dowd. The school has also just celebrated it's 50th anniversary. To celebrate the anniversary and to fight the proposed closure teachers and pupils shot a music video. Principal, Nuala Groggan talks to Barry about the video. You can watch the music video below:


PART 2)

Podcast: Play in new window | Download