Barry goes over the papers for this Saturday morning. Newspapers are sponsored by Kelly's Centra, Mountain Top, L'kenny.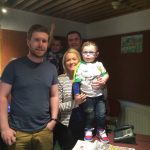 Bridget McGeehan-Molloy talks to Barry in relation to her son Noah. Bridget found out that Noah had suffered a pre-natal stroke, which an MRI scan confirmed at 11 months. After that he was diagnosed with cerebral palsy hemipelgia, which means half of his body is paralyzed. Bridget tells Barry how hearing that news affected her & her husband Martin & how she has coped with his condition.





Barry talks to Laura Lynott, Crime Journalist & Author about her novel Paper Girl described as part crime fiction-part romance which gives an insight into Gangland Culture. During her time covering Gangland & crime, she says it was never the gangsters she was really interested in but the brave people who took them on. Laura has a big Donegal connection; her Mum Bridget was born in Donegal & still has family living there. Laura worked with the Derry Journal & covered Inishowen, where she lived for a year. She spends quite a bit of time in Donegal.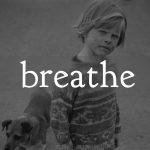 Barry talks to Letterkenny man James Doherty about a new film project which he hopes to direct this summer in Ireland. He has been part funded by Film London but is running a Fund It campaign to help him get the project of the ground. The Film called Breathe is a short film exploring LGBT issues, the Traveling community, and ultimately, the idea of accepting those around us as they are, rather than trying to force change upon them.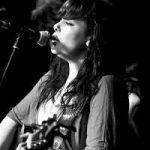 Barry is joined in the studio by Shauna McDaid, a singer/songwriter from Letterkenny to play one of her own original songs. Her original songs are reminiscent of the years Shauna has spent growing up in Donegal and her memories are spilled out in wonderfully soft but powerful notes. Shauna is influenced by the music of Joni Mitchell, Bob Dylan, Linda Ronstadt, Fleetwood Mac and many more.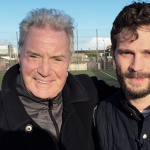 Barry talks to Medical Professor Jim Dornan, the famous actor Jamie Dornan's Father, about a new concept in Football called Circular Football. Where modern football is all about the triangle, with the circular football it gives kids a better chance to win the ball, pass the ball & score. He explains how he came up with the idea.




Co Donegal man James McDaid joins Barry to talk about the appeal he made on grounds of age discrimination against the Department of Social Protection. The 24-year-old was only entitled to 100 euro a week, but he appealed this on grounds of discrimination, he tells us how he got on.

Podcast: Play in new window | Download