Colin Farrell has been nominated for a Best Actor award at this year's European Film Awards for his performance in The Killing of a Sacred Deer.
The thriller, which sees the Dublin star reunite with The Lobster writer-director Yorgos Lanthimos, stars Farrell alongside Hollywood A-lister Nicole Kidman and Dunkirk star Barry Keoghan.
The Killing of a Sacred Deer has also received two further nominations at the awards which honour achievements in European cinema. Lanthimos has been nominated in the best director category as well as best screenwriter along with Efthimis Filippou.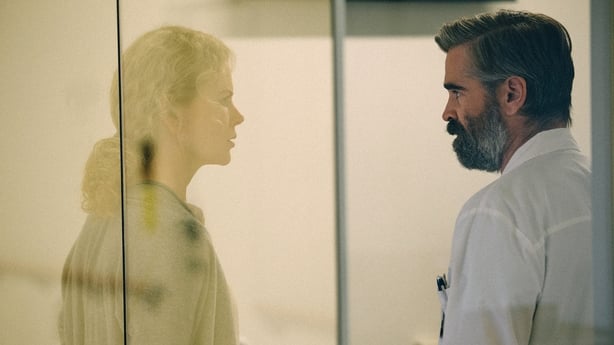 Speaking about the nominations, producer Ed Guiney from Element Pictures said: "I'm delighted for everyone involved in The Killing of a Sacred Deer that it's getting such an endorsement from the European Film Awards, it's a real honour."
In the film, Farrell plays Steven, a cardiac surgeon who takes teenager Martin (Keoghan) into his home – a good deed that does not go unpunished. Kidman plays Farrell's wife Anna, with Alicia Silverstone back on the big screen as the mother of Keoghan's character.
The Killing of a Sacred Deer is in cinemas now.
via RTE.ie