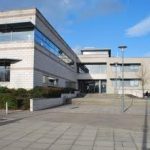 It's been announced that the British-Irish Parliamentary Assembly is to hold its next meeting in Donegal
The meeting will take place at Letterkenny Institute of Technology on Monday the 4th and Tuesday the 5th of March, with the theme of Energy across Borders.
Taoiseach Enda Kenny will deliver the keynote address on the Monday night, Energy Minister Pat Rabbitte and the Chief Executives of ESB and Eirgrid will be also be among the speakers.
The Co-Chair of the assembly is Donegal North East Deputy Joe Mc Hugh.
He says the theme is a very important one, and Letterkenny I.T. is the ideal place in which to hold it…………..

Podcast: Play in new window | Download