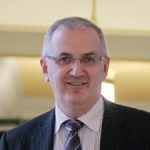 The Norths Regional Development Minister, Danny Kennedy has said that his department will now prepare the necessary submissions in relation to the Habitats Directive.
Meanwhile, Sinn Féin's two Donegal TDs, Deputies Padraig Mac Lochlainn and Pearse Doherty have issued a joint statement today expressing deep concern at comments from a judge at Belfast High Court that the decision to push ahead with the A5 Dual Carriageway should be quashed.
Deputy MacLochlainn said; "The A5 Dual Carriageway is vital for the economic regeneration for Donegal and the North West region. It would be devastating for the people of Donegal if this road was not built.
"Sinn Féin is fully behind this project and we know that the political will exists across the Six Counties to get the road built.
"However the concerns of the High Court in Belfast must be addressed and it is important that the coming days are used to convene meetings, look at the issues and ultimately to get this project back on track."
Deputy Doherty said, "It is unthinkable for the people of Donegal that this project would not go ahead. Donegal needs this road both for economic regeneration and for the jobs that will be created during the construction phase of the project.
"The environmental concerns of the High Court must be addressed in an urgent manner so that this road can go ahead as planned."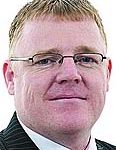 And West Tyrone MLA, Declan McAleer said todays announcement is disappointing  but he is hopeful that the Department of Regional Development can satisfy the concerns raised in the High Court today….

Podcast: Play in new window | Download