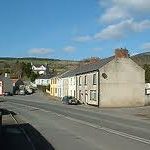 Diversions around Burnfoot have been lifted after a serious collision on the Buncrana side of the village shortly after 3 o'clock this morning.
A 33 year old man, who was driving a van, sustained serious injuries and was rushed to Altnegelvin Hospital. We understand his injuries are not life threatening.
Diversions via Barrs quarry stayed in place until just before noon.