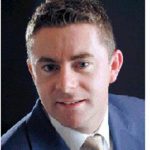 Marine Minister Simon Coveney has confirmed he will accept the main elements of Fianna Fáil's bill seeking to decriminalise minor fishing infringements.
Minister Coveney was speaking after the 'Sea Fisheries and Maritime Jurisdiction Bill 2013' was debated in the Seanad.
It was moved by Senator Brian O'Domhnaill, who says Ireland is the only significant maritime jurisdiction in the EU which doesn't have administrative penalties for minor fishing infringements.
Welcoming the minister's comments, Senator Ó Domhnaill said he will work with the department to progress the bill as quickly as possible……….

Podcast: Play in new window | Download