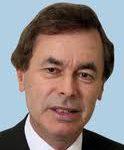 The Justice Minister says the high number of violent deaths so far this year is "very disturbing".
Eight people have been killed in violent circumstances since the New Year and Alan Shatter says he has full confidence in the ability of  gardaí to investigate them.
The latest victim, 42-year-old Michael Devoy of Balbutcher Drive in Ballymun, was shot in the head in Tallaght on Saturday night.
Alan Shatter says he hopes the trend does not continue throughout 2014.
"it is very disturbing that these events have taken place, I know the gardai – with their usual enormous efficiency – have investigated each of these homicides (and) are still in the course of investigating some" he said.
"I have to be careful that I say nothing that could anyway impeded or prejudice a prosecution".
"But I would hope that we would not see this as a continuing trend during the course of the rest of this year" he added.