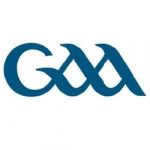 There has been a call for the GAA to reveal how the funding from a broadcasting deal with Sky will be distributed.
It was announced yesterday that a 3-year agreement has been put in place that will see a number of championship matches available only to their subscribers.
The GAA President Liam O'Neill says the prospect of making games more widely available to Irish people abroad was a 'critical' factor in their talks with Sky.
Many of the matches covered by the agreement will be broadcast in the UK and Australia too.
Former Wexford Hurling Manager Liam Griffin says it is a serious issue but the GAA will recover.
However he wants the organisation to reveal their plans for the funding:
"Come out and say where the money's going to be distributed to – because I understand the younger generation of the GAA – the older generation had to develop things greatly, there's no question about it – the younger generation are trying to bring in new facilities and they're trying to raise money" he said.
"This week three or four different people have come to me looking for money for various things – and I think it's going to make an awful difference to the development of clubs" he added.