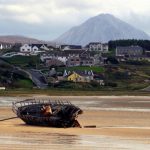 The Seaview Hotel in Bunbeg has closed with immediate effect. Workers were informed of the decision last evening, with 35 jobs believed to be lost as a result.
Donegal South West Deputy Pearse Doherty said he is sad to hear of the closure of the hotel, adding his first job was with the Boyle family in Ostan Gweedore, one of five hotels to have closd in recent years in the area.
He says a working group was established to look at job creation in Gweedore last year, but so far, it has not yet come up with any recommendations…………..



That working group was commissioned by Deputy Dinny Mc Ginley, who at the time was a Junior MInister in the Department of the Gaeltacht.
He says he expects the group to issue a report in a matter of weeks………..

Podcast: Play in new window | Download