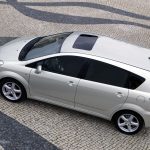 Gardai in Donegal are trying to reace a grey Toyota Corrolla Verso with an 06 WW registration.
They believe the car was connected with serious crime in east Donegal, and has now been abandoned
The vehicle was last seen in Newtowncunnmingham on Thursday of last week.
The investigation is being led by Inspector Pat O'Donnell…….

Podcast: Play in new window | Download