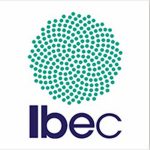 Ibec North West has published a report calling for economic growth to be shared equally across the country.
The 'Doing Business Locally' document is aimed at local policy and business leaders in Donegal, Sligo and Leitrim, and outlines a number of economic indicators which show the depth of the inequalites and challenges facing the regional economy in the North West.
Ibec North West Regional Director Terry MacNamara says the findings in the report show the National Planning Framework should be progressed without delay in order to better guide regional population growth and address growing imbalances between Dublin and elsewhere.
If we invest wisely now, he says, the North West will benefit in the years to come, and business will create more jobs locally.
Aidan Sweeney, one of the authors of the report, says the North West will benefit if policy decisions are based on their findings……………..

Podcast: Play in new window | Download