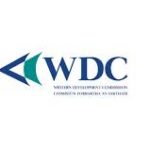 The Western Development Commission will reduce the interest rate it charges on its Community Loan Fund to 3% from January 1st.
This lower interest rate — down from 5% — will be available for community projects and social enterprises in Donegal and the Western Region.
The fund has supported 43 projects over the 10 years since it was launched and it supports 867 jobs, representing people employed by or in the various projects, in the Western Region.
A number of those projects were in Donegal.
Gillian Buckley is the Western Development Commission's investment manager………..





WDC statement in full –
The Western Development Commission (WDC) will reduce the interest rate it charges on its Community Loan Fund to 3% from January 1.
This lower interest rate — down from 5% — will be available for community projects and social enterprises in Donegal and the Western Region.
The fund has supported 43 projects over the 10 years since it was launched and it supports 867 jobs, representing people employed by or in the various projects, in the Western Region.
Each year, more than 300,000 people use the facilities and/or centres supported by the fund, run by the WDC.
The WDC's Community Loan Fund has been designed to offer community and not-for-profit groups access to capital to help these groups improve the socio-economic life of their community.
The WDC is a statutory body that was set up to promote both social and economic development in the Western Region. It covers Donegal, Leitrim, Sligo, Mayo, Roscommon, Galway and Clare.
The WDC's Community Loan Fund has been designed to offer community and not-for-profit groups access to capital to help these groups improve the socio-economic life of their community.
Many projects can be supported, from job creation initiatives, including the provision of enterprise space, to health and wellbeing initiatives, which improve the physical environment by providing social and recreational amenities or social care services.
The WDC Community Loan Fund has supported a number of projects in Donegal.
One such project is Ardara Sheltered Housing, which addresses the needs of the local elderly population through the development of a social housing project incorporating 29 social housing units and a communal facility.
Gillian Buckley, Western Development Commission, Investment Manager, said:
"The WDC is offering this low interest rate as it understands how important community projects and social enterprises are to their communities and the region. The loans can be used to create much needed social and economic facilities, such as social housing, childcare, eldercare, sports and recreation, and many other projects. This low interest rate will help make these projects more sustainable by reducing the cost of repayments. The loans can also be used to provide and support employment opportunities and attract tourists to rural areas."