Gay Byrne's wife Kathleen Watkins has said the veteran broadcaster has received "very good" results from chemotherapy as he continues his treatment for prostate cancer.
Author Watkins shared the news with the Irish Independent when she attended the opening of John B Keane's Sive at Dublin's Gaiety Theatre on Tuesday night.
Byrne did not attend the show as he has a check-up today.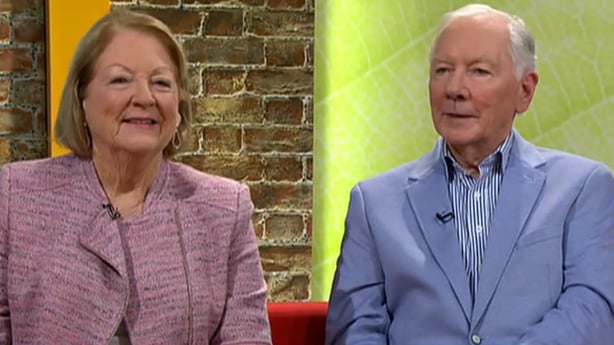 "He is finished the chemo that they added in, so he is recovering from that," Watkins told the paper. "The results were very good."
Speaking on RTÉ Radio 1 about his cancer treatment before Christmas, Byrne told Miriam O'Callaghan on Sunday with Miriam that he was doing what he was told.
"There are thousands of people nine million times worse than I am and you just go through it and you do the best you can and you follow the rules," he said.
Byrne stepped away from his RTÉ lyric fm show in November 2016 after he was diagnosed with prostate cancer.
RTE.ie