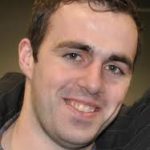 Inishowen Cllr Jack Murray has requested an urgent meeting with Chief Superintendent Teri McGinn after an armed robbery in An Grianan Hotel, Burt in the early hours of yesterday morning.
Cllr Murray said he will use the opportunity to call for more Garda resources in border areas.
He says border communities cannot continue to be vulnerable to such crimes, and said it's clear there is a cross border gang of criminals who believe they can operate with impunity.
Cllr Murray also says the Justice Minister Alan Shatter must accept there is a specific problem in Donegal…….

Podcast: Play in new window | Download