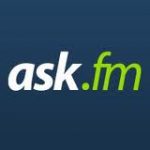 Gardai investigating the alleged cyberbullying of Erin Gallagher and Ciara Pugsley are reportedly close to indentifying the computers used.
Ask FM, which has been associated with the teens' tragic deaths, says its released the IP addresses linked to the bullying messages.
13 year old Erin from Ballybofey, and 15 year old Ciara from Leitrim took their own lives in separate incidents last year.
Ask FM, which has been implicated in deaths both here and in the UK, is a Latvian based social networking site that allows users to leave comments anonymously.