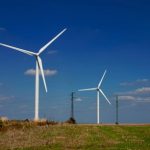 The Glenties Windfarm Information Group believe they have made a compelling argument to Donegal County Council for changes to be made to the County Development Plan to impose further restrictions on where wind farms can be erected.
In a some times emotional presentation to Donegal County Council this week, one woman told through tears the impact the erection of a windfarm has had on her family to the point they are considering emigration.
Before that, Peter Crossan of Planning and Research Solutions, told the Council that the current policy ignored public submissions on step back distances and is at odds with a number of EU regulations.
Speaking to Highland Radio News, Mr Crossan said the group's argument is one which should be hard to ignore…………….

Podcast: Play in new window | Download