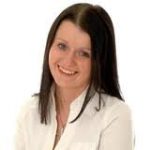 A Sinn Fein councillor in Donegal says over 17,000 homes in the county will lose their telephone allowance next year, under the provisions of Budget 2014, and that this will have serious consequences.
Cllr Marie Therese Gallagher says the importance of landlines in a rural county like Donegal cannot be overstated, with many personal and security alarms dependent on them.
Cllr Gallagher says the reality is that many people will now have to choose between keeping their land line or heating their home, and that will be the government's legacy in this county……..

Podcast: Play in new window | Download