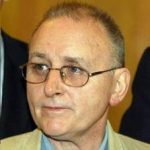 The inquest into the death of Denis Donaldson has been adjourned for the 13th time after being told that there could be vital new evidence in the murder investigation.
Mr Donaldson's family snubbed the hearing, saying they plan to sue the gardai.
Supt Michael Finan told Coroner Denis McCauley that he was looking for a further adjournment of three months, saying new information is currently being investigated, and new evidence could be forthcoming.
The inquest into the cause of death continues to be delayed by the criminal investigation into the shootng dead of Mr Donaldson at his home in Cloghercor, Doochary, Glenties in April 2006, four months after he was revealed as an MI5 intelligence agent.
In a letter submitted to the Coroner on behalf of the family, Solicitor Ciaran Shielssaid the family has
serious doubts about the reason for the adjournment application.
They said they were told that a journal containing Mr Donaldson's final writings had no evidential value, but it still hasn't been returned.
However, Stephen Byrne, counsel, for the gardai, said while he understood the family's frustration, the gardai had a different view about the evidential value of the journal.
Earlier, the family released a public statement saying they are taking legal action against the gardai into their continued requests for an inquest adjournment, claiming the process has now lost all credibility, and they are beong denied their human rights.
They also said they are "shocked and angered" to learn that gardai are refusing to cooperate with the Police Ombudsman of Northern Ireland, who is now overseeing an investigation into the family's concerns.
The Coroner said he understood the family's anger and frustration, and agreed to the Garda request for a three-month adjournment because the Supt said he had new "significant information."
However, he said if there wasn't going to be a criminal prosecution he intended holding a full inquest with a jury before the end of the year.
The inquest was adjourned until July 3.