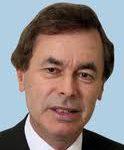 The Dáil's voted confidence in Alan Shatter.
Last night TDs voted by 95 to 51 to support the Justice Minister.
Alongside Ministers, backbenchers from both Fine Gael and Labour lined up to support him, in speeches of just one minute each to get the maxiumum numbers to express confidence.
But Fianna Fáil's justice spokesperson Niall Collins says the coalition hadn't addressed the core issue, concentrating instead on attacking the opposition.
Meanwhile, the Transport Minister says the Investigation into the Garda Tapes will work out whether or not members of the force wanted the recordings to be destroyed.
Leo Varadkar's comments come after reports suggested Ministers decided to establish a Commission of Investigation because of fears that "someone in the guards" wanted them to be erased.
However, a letter dated March 10th from former Commissioner Martin Callinan to the Department of Justice's Secretary General has now been published – which shows no evidence of that. It says he asked Brian Purcell for advice on what he should do with the recordings.
Transport Minister Leo Varadkar says the Commission of Inquiry will get to the bottom of the issue.