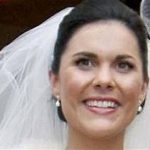 The family of Michaela McAreavey have hit out at Mauritian authorities after becoming frustrated with the slow progress in the murder investigation.
The family released a statement as the second anniversary of her murder trial approaches.
27-year-old teacher Michaela was murdered in a hotel room on her honeymoon in 2011.
They have said they are "hoping that a settlement can soon be reached with the hotel in respect of the civil proceedings but they are growing increasingly frustrated by the slow progress of the criminal proceedings".
They also expressed their "disappointed by the reluctance of the Mauritian authorities to keep them updated with developments".
Mauritian Prime Minister Navin Ramgoolam had previously stated that justice would be done in the case.
However the family have said that "as time marches on and the criminal proceedings seem to have ground to a halt, this promise is ringing hollow".
The statement comes as it has been reported that the legal team acting for Michaela's husband John have written to the island's director of prosecutions.
The legal team are enquiring about a lack of any developments in the case.
The team have asked authorities whether there is in fact any active investigation into the murder.
Hotel staff members Avinash Treebhoowoon and Sandip Moneea who were charged in relation to the murder were both later acquitted.