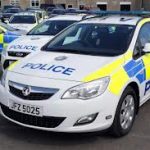 Police in Derry are appealing for information about an indecent assault on a woman in the city centre.
In the early hours of Monday June 30, a woman in her 20s was approached at William Street by a man who started to talk to her.
As she moved away, the man grabbed her around the upper part of her body and also indecently assaulted her.
She broke free and left in a friend's car.
The man is described as being in his mid 20s, with dark hair and was of a thin build.