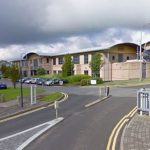 Pramerica in Letterkenny has been named among Europe's best workplaces by "Great Place to Work".
Pramerica earned the Number 23 spot in the category of best large workplaces, having ranked at Number 14 in the Ireland's Best Workplaces survey published earlier this year.
The "Great Place to Work" study is intended to identify and recognise the finest employers and most satisfied workforces throughout Europe.
Employees in each participating organisation complete a confidential questionnaire, rating their employers on almost 60 elements covering credibility, respect, fairness, pride and camaraderie in the workplace.
Nearly 700,000 employees in more than 2,000 companies participated in the survey.
and now Pramerica is recognized once again on an even broader scale," said Caroline Faulkner, senior managing director and chief information officer at Pramerica Systems Ireland says having been ranked the 14th best place to work in Ireland, appearing in the European Top 25 best large places to work is recognition on an even broader scale.
She says it's the talent and commitment of Pramerica's workforce that defines its success as a company.