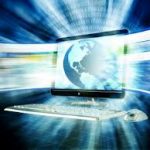 Around 45 thousand rural broadband customers are about to be hit with a price hike of 180 euro.
The Irish Independent says a government subsidy paid to Three is about to expire – meaning rural broadband customers will be hit with a 75 percent price incease – as well as a slowdown in service.
The counties most affected are Galway, Mayo, Cork and Kerry, with a significant amount of customers in Donegal also facing increases.
Adrian Wexler is Technology Editor with the Irish Independent…………..

Podcast: Play in new window | Download