The Mrs Brown's Boys Christmas Special, Mammy's Mummy, topped the Christmas Day TV ratings in the UK for a show on a single channel as fans watched actor Damien McKiernan's debut as the 'new' Rory Brown.
The Christmas Special on BBC One pulled in 6.8 million viewers to witness the big reveal as the bandages came off Rory after his recent plastic surgery.
Mrs. Brown's Boys
✔@MrsBrownsBoys
So there you are that's our #newrory Introducing Damien McKiernan happy Christmas everyone xxx @KiernanDamien@BBCOne @RTEOne
Mammy's Mummy was also shown on RTÉ One on Christmas Day, with Irish ratings set to be released later this week.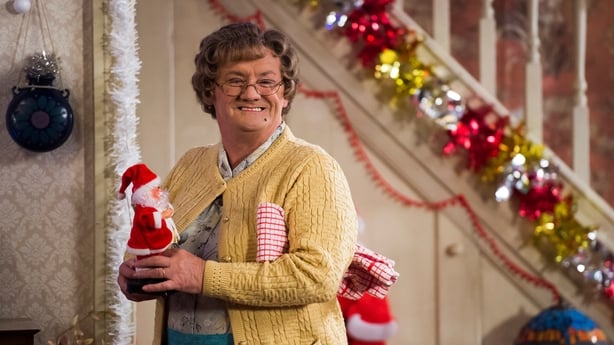 In an interview on The Marian Finucane Show on RTÉ Radio 1 earlier this month, O'Carroll was tight-lipped about the identity of the actor who had signed up to play Rory, but credited co-star and wife Jennifer Gibney for coming up with the name.
"And I went, 'My God, yeah. If he was free it would be great'," recalled O'Carroll. "It's not just enough being free for the TV series; he's got to go to Australia for two months in January.
"I called him and he said, 'Let me think about that. I'll have to think about that'," O'Carroll continued.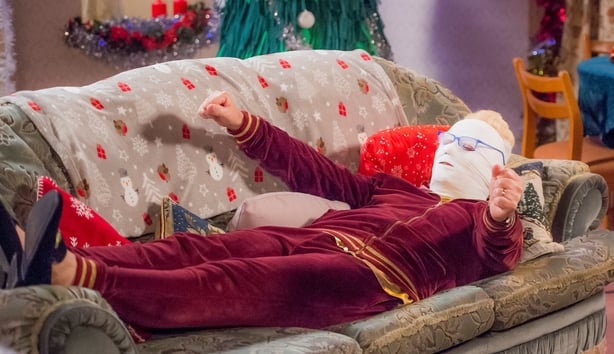 "Two days later, we were touring in Newcastle, we were gigging in Newcastle… He called me and said, 'Hey, how you doing? I'd like to talk to you about it'.
'Well, good'," I said. 'I'm home the weekend'. And he said, 'No, no – I'm across the road from your apartment'. In Newcastle.
"He flew over, and he came in and talked about it and I said, 'Done'. So we did a make-up test and a look test and we just went, 'Oh my God… Perfect'."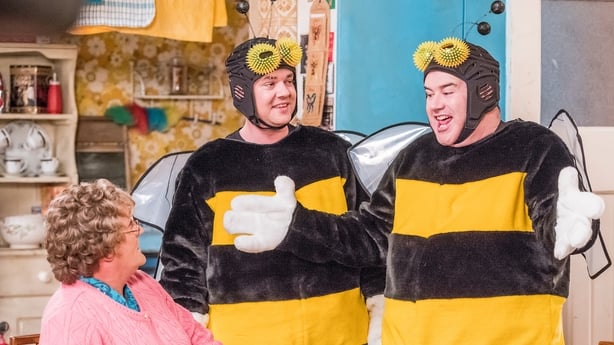 The Mrs Brown's New Year's Special, Mrs Brown's CSI Mammy, is on RTÉ One on New Year's Eve at 9.45pm, and on BBC One on New Year's Day at 10pm.
RTE.ie