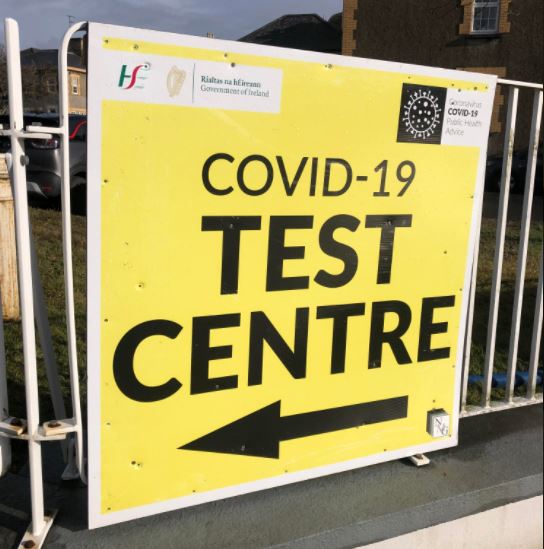 The government has cut back on professional Covid-19 testing for most people under forty amid record rates of infection with the virus.
A new record case load of 20,554 was set last night — prompting the Chief Medical Officer to urge people not to mix with other households indoors this New Year's Eve.
Until Christmas Eve, the threshold of 10-thousand Covid-19 infections in a single day had never been crossed.
But new records have been set and broken four times since then.
The Chief Medical officer says Omicron now accounts for 90% of infections here and hospital admissions are "not sustainable".
He's urging people not to mix indoors with people from other households this New Year's.
People between four and 39 with Covid symptoms won't now be sent for a PCR test unless they have a positive antigen result.
Dr Denis McAuley of the Irish Medical Organisation says it will help speed up testing, as such people are deemed to be low risk………
The Infectious Diseases Society says sending someone for a PCR test for confirmation "duplicates effort for little gain at significant cost to the public purse".
The expert doctors' group says the public should be allowed to report themselves as Covid-positive based on an antigen test alone.
Some people won't have to self-isolate as long going forward.
People aged 13 and up who've had a booster vaccine or a breakthrough infection after their first two may leave self-isolation after seven days rather than ten.
It's not clear how many of the more than 100-thousand people who've been infected in the last ten days will be affected by that advice though.