Police in the UK say they are in contact with both the PSNI and gardai about sex offender William John Paden who has breached the terms of his release licence, and may be in Ireland.
Paden went missing from Lancashire late last week, with police saying they believe he may have travelled to Northern Ireland.
On Saturday, it a businessman in Dungloe reported to gardai that he had spotted Paden in the town that evening. Neither gardai nor the UK police will comment on the reported sighting, but the Lancashire Detective Superintendent who is heading the investigation says all reported sightings are being investigated.
Speaking on the Shaun Doherty Show, DS Ian Critchely said communication is imporving between police forces across Europe to ensure that tracking and catching such people becomes easier…….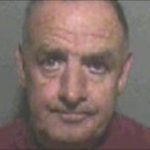 William John Paden
Podcast: Play in new window | Download